Verticale lamellen, ook wel eens verticale jaloezieën genoemd!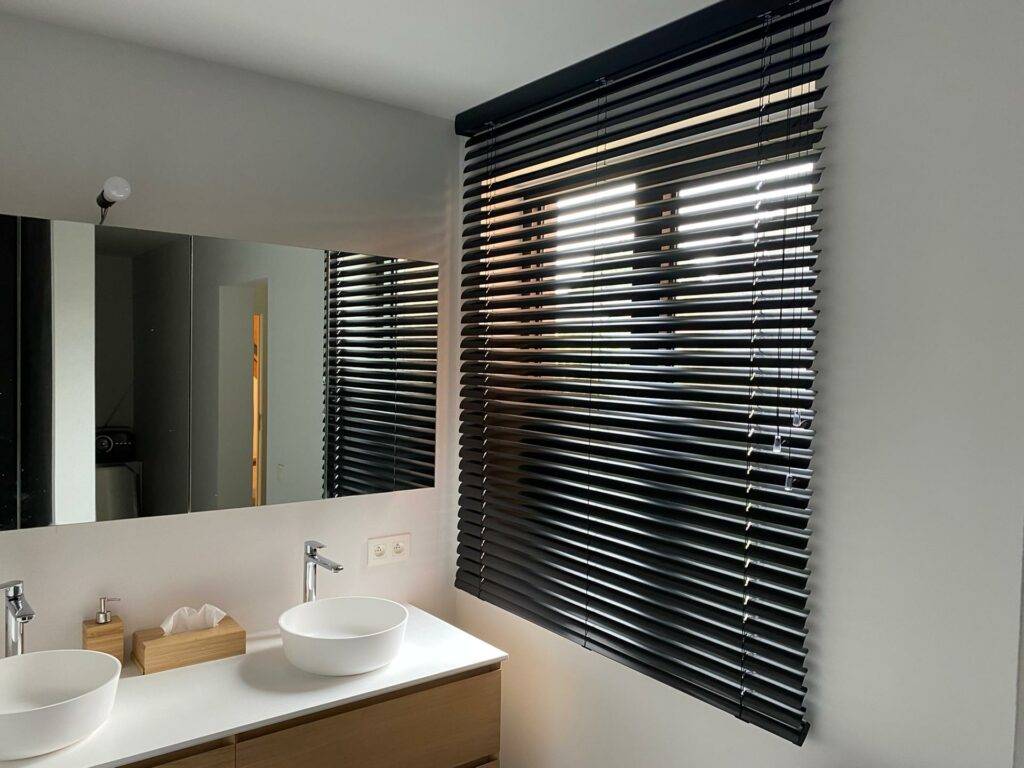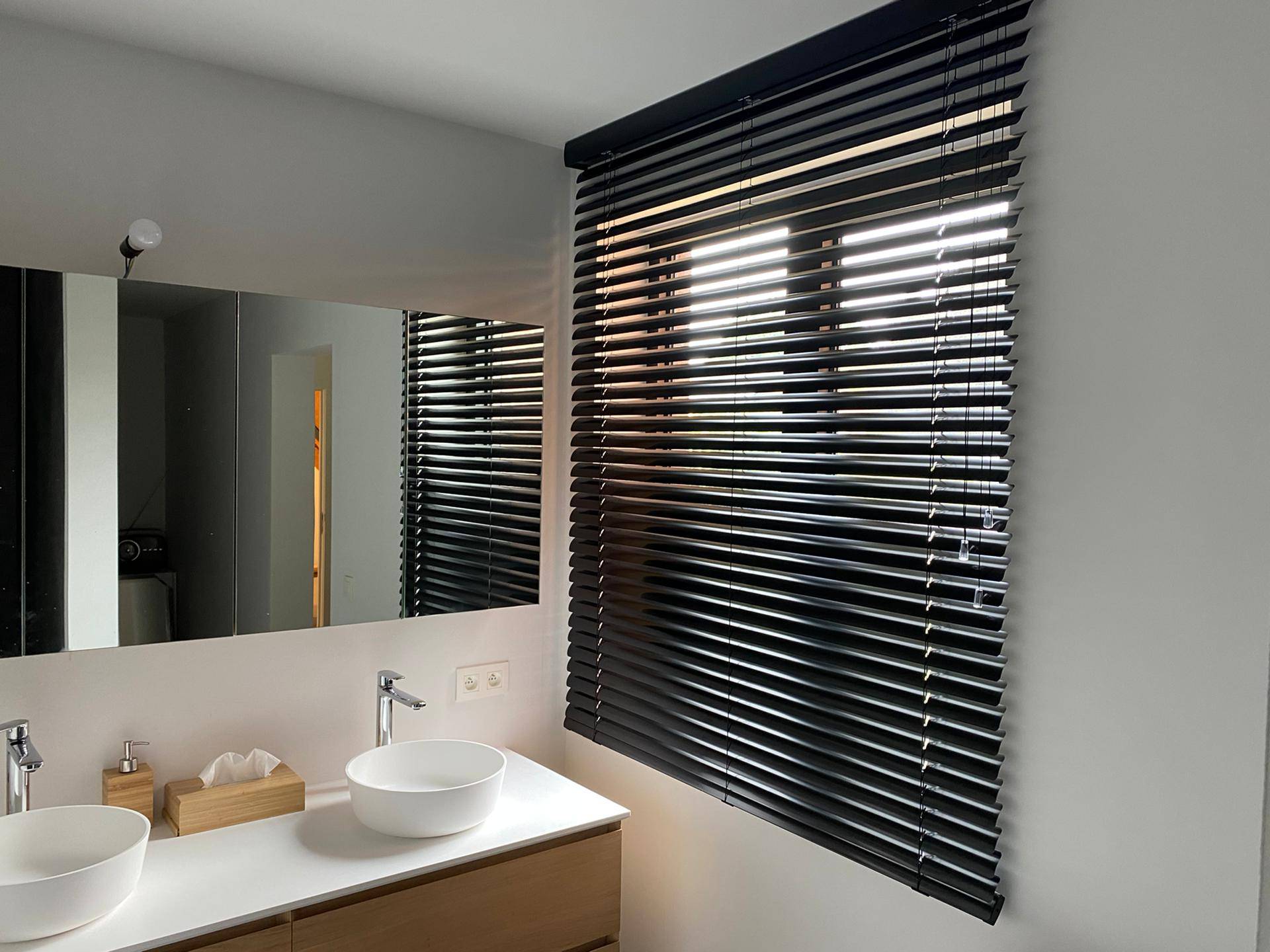 With vertical blinds, you opt for a practical and easy-to-operate window decoration with a sleek and beautiful view! They have been around for decades and were previously widely used in office spaces. Now they have conquered their advance in the living room. They exist in countless versions from PVC to fabric and even in aluminum. Available in widths 127, 89, 70, 52mm, ideal for extremely large windows up to 8 meters. Likewise, vertical blinds can also be mounted on sloping sides. Did you know that these are also electrically operated if desired.
Vertical blinds have a modern and sleek look. They are available in a huge variety of textures and colors and form a sleek natural due to their straight lines. The variation in various textures makes it extremely easy to use in various living styles. Yet it fits in both modern and classic interiors. If you choose fabric, you choose warmth and cosiness and you can choose between more than a hundred colors. PVC slats are mainly available in light shades and aluminum slats only have some standard colours. PVC and aluminum already give a sleek appearance, but also a pleasant atmosphere.
When you visit woodenshutters.be to view the vertical blinds or slats in the showroom, you usually first see what it looks like here. But logically, we prefer to visit you on site to see what suits your home. This way you are sure of the perfect taste and living style, so you never have to doubt whether you have made the right choice in the showroom, because you want something in your home that best suits your interior, don't you?
Did you know that vertical blinds or slats are also suitable for use in the bathroom and kitchen.
Our fabric vertical blinds slats also exist in mold and moisture-resistant fabrics, ideal for bathrooms or damp rooms. If you prefer no dust, the PVC vertical blinds slats are the best option in a bathroom.
In short, vertical blinds slats are a real asset for living rooms, bedrooms, bathrooms, offices, etc. The time when they are only placed in offices or offices has been over for a few years now. The nice thing about this window decoration is the play of light that you can regulate yourself. You determine the incidence of light, close it, open it to the left, to the right, you have a huge number of options. Are you interested in vertical blinds slats? Then it is certainly worth your while to let us inform you. Come by appointment to our showroom in Diepenbeek or ask for free and non-binding advice at your home. Houtenshutters.be so much more than just blinds